Sweetest Stache Winner!
The honor of sweetest stache goes to Al! Good work my friend. You'll will be recieving your official membership card for the "Swass Report Mustache Brigade" through email later in the week. Also, you and your stache have won the award of being featured in a short comic strip that I will create personally and post on the site.
For the rest of you, it's not too late to send in pictures of your mustaches to get your official membership cards. Email them to
JohnnyAwesome1@hotmail.com
Now bask in the splendor of Al's sweet stache.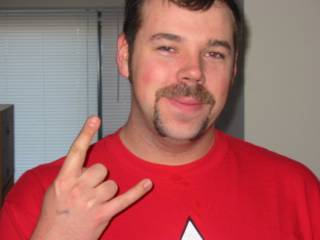 Sweet Stache Al. You are an inspiration to us all.