"The Swass Report Mustache Brigade" gains more clout.
It just keeps getting more powerful each and every day. The latest stellar stache come courtesy of
CJ
. Welcome to the Brigade my friend. Your official membership card will be emailed to you before the week's end.
We're still looking for new recruits, so if you have a sweet stache email me a picture at
JohnnyAwesome1@hotmail.com
to become an official member.
I encourage all of you to rate CJ's mustache on a scale of 1 to Awesome.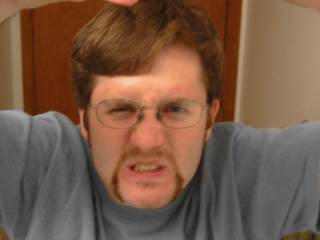 Costner was obviously quite the mustache mentor.